The best way to submit and receive offers.
Disclosures.io is the best way to submit and receive offers.
Streamlined process
Clean and professional presentation
Up to the minute insight on the status of your offer or listing
Submitting an Offer
When you receive a disclosure package on Disclosures.io, you can submit your offer to the Listing Agent directly through Disclosures.io. You'll be asked to fill out a short form and attach the necessary documents. You can choose to submit or schedule your offer.
When you schedule an offer you'll be able to choose the perfect date and time to send your offer. You can opt in to receive a text confirmation when your offer is viewed, and Listing Team will be notified of your offer.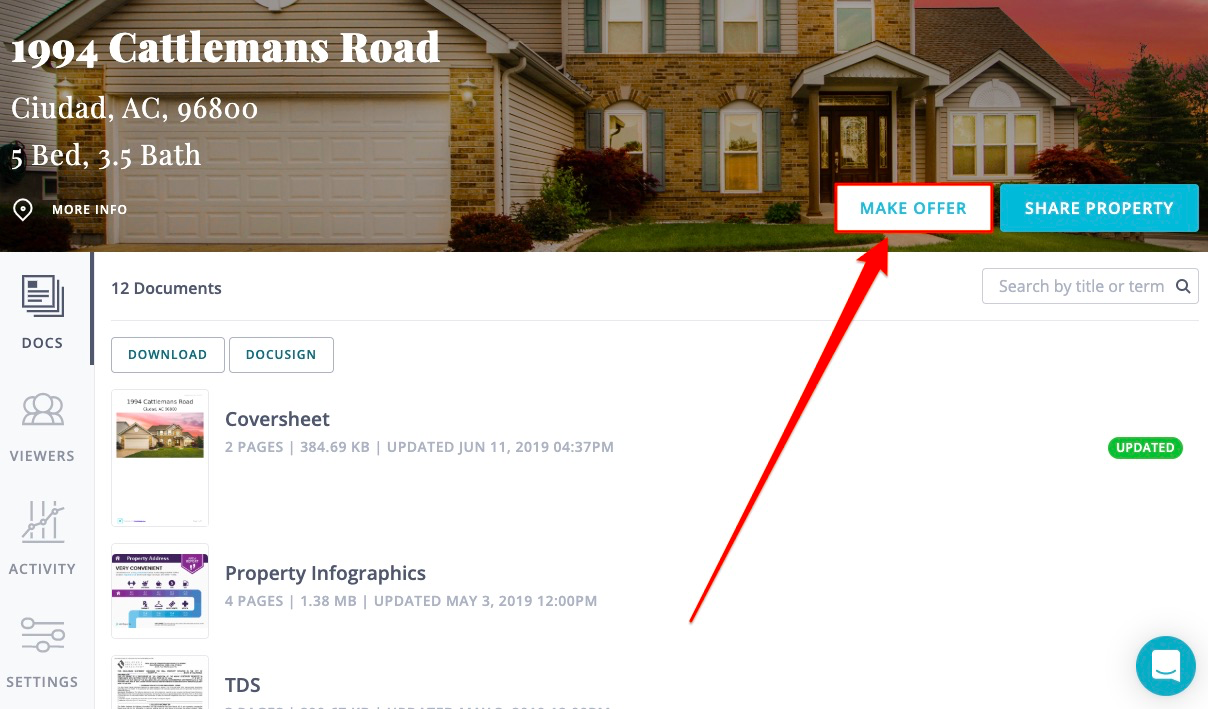 Receive Offers
Most Listing Agents set the expectation that they expect to receive offers via Disclosures.io on the coversheet of their Disclosures package. Just copy and paste this line into the instructions for interested Buyer Agents: We will be receiving offers via Disclosures.io, for more information see this .
As a Listing agent, you'll be notified as soon as you receive an offer through Disclosures.io. When you view the offers you will see a summary of each offer with a side-by-side comparison of the terms for each offer. If you receive an offer via email, it's easy for you to add it to the comparison view so that you can share all of the offers with your clients.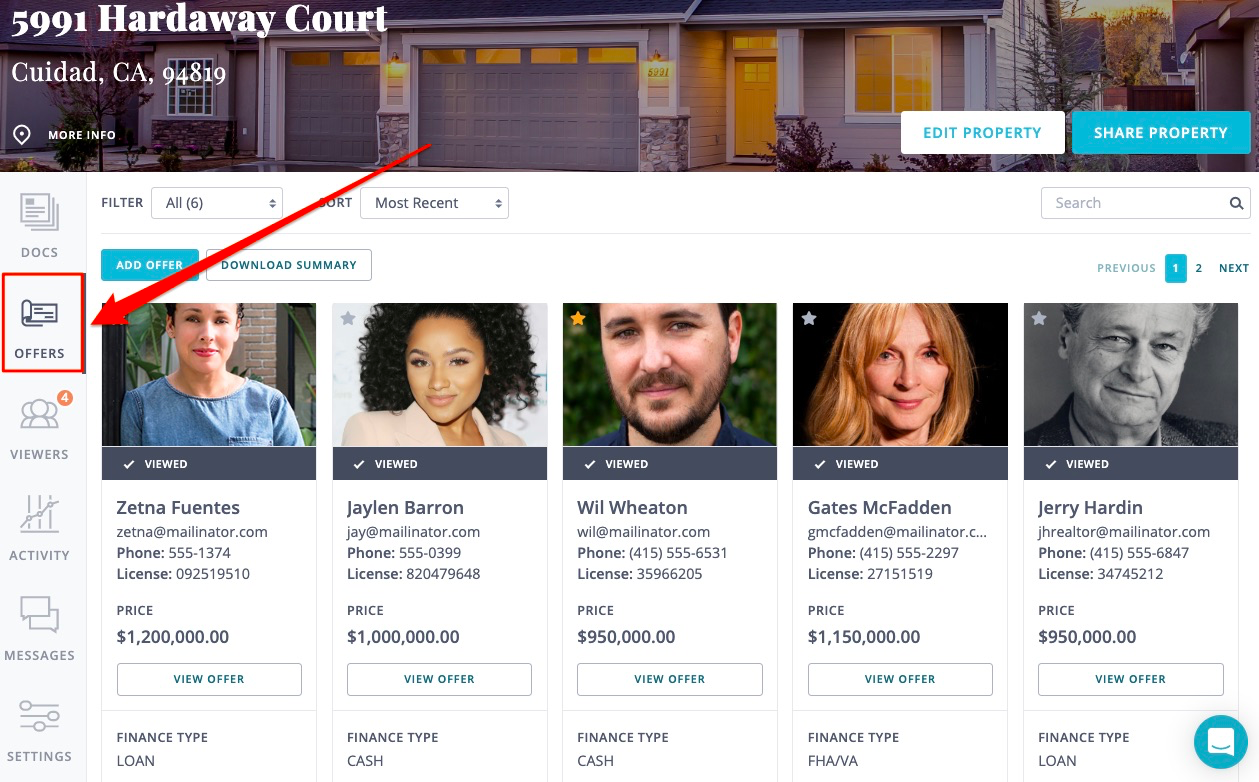 Share with Seller
As soon as you've received offers, you can invite your client (the Seller) to view the offers side by side. Just click Share and select Seller from the Role.
Negotiate
Both parties are able to easily amend offer terms, send messages and upload docs through the platform at any time. Negotiating offers has never been easier!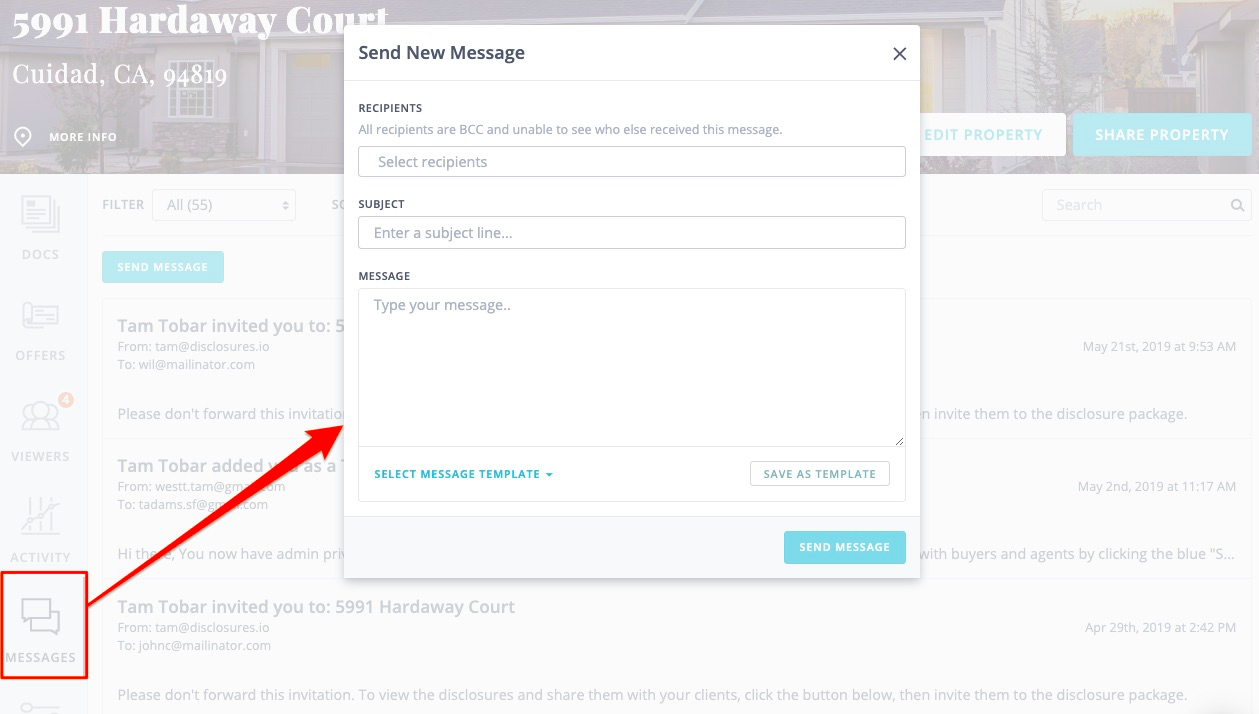 FAQ
Q: Can other buyer agents see how many offers were received?
A: No. Only listing team members will be able to see all offers.
Q: How do I know if my offer was accepted?
A: It is the responsibility of the listing agent to confirm the acceptance or refusal of the offer you've submitted. Disclosures.io will not notify you of either result.