Seamlessly manage Offers in one place.
For Listing Agents
Get your offers out of email. Seamlessly manage everything in one place. Your Sellers will love how easy it is to understand and compare offers.
For Buyer Agents
Submit your client's offer with confidence and receive instant confirmation of receipt via text and email.
Disclosures to Offers
All of the interested parties already have access to your disclosure package on Disclosures.io. Now they can submit their offer directly to you through the disclosure package.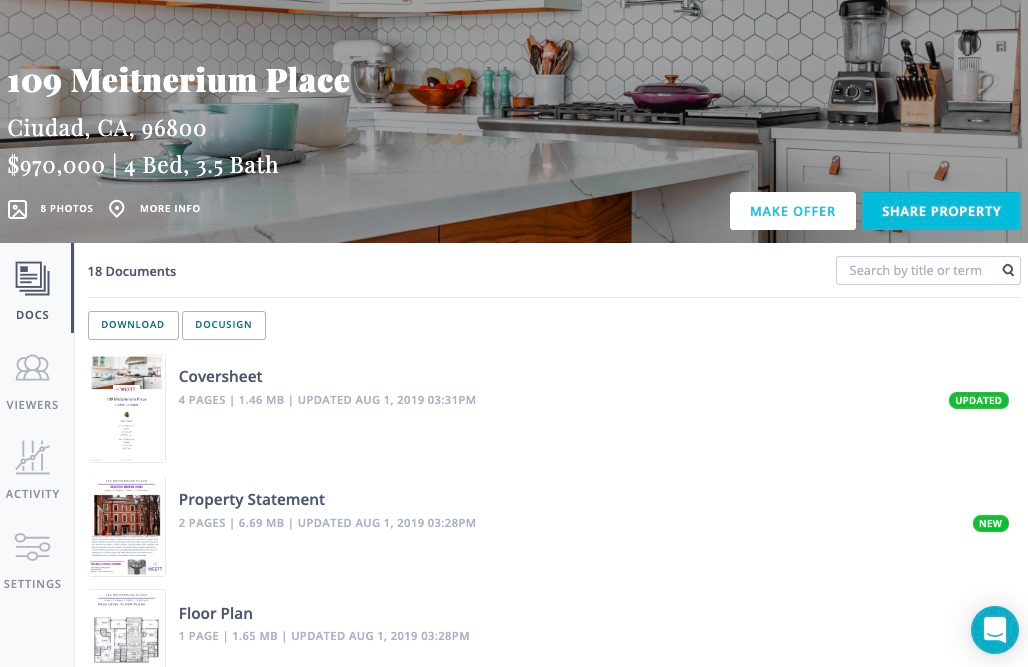 Securely Submit Offers
Craft your offer, add your documents and submit directly to the Listing Team. You'll be notified as soon as it's viewed.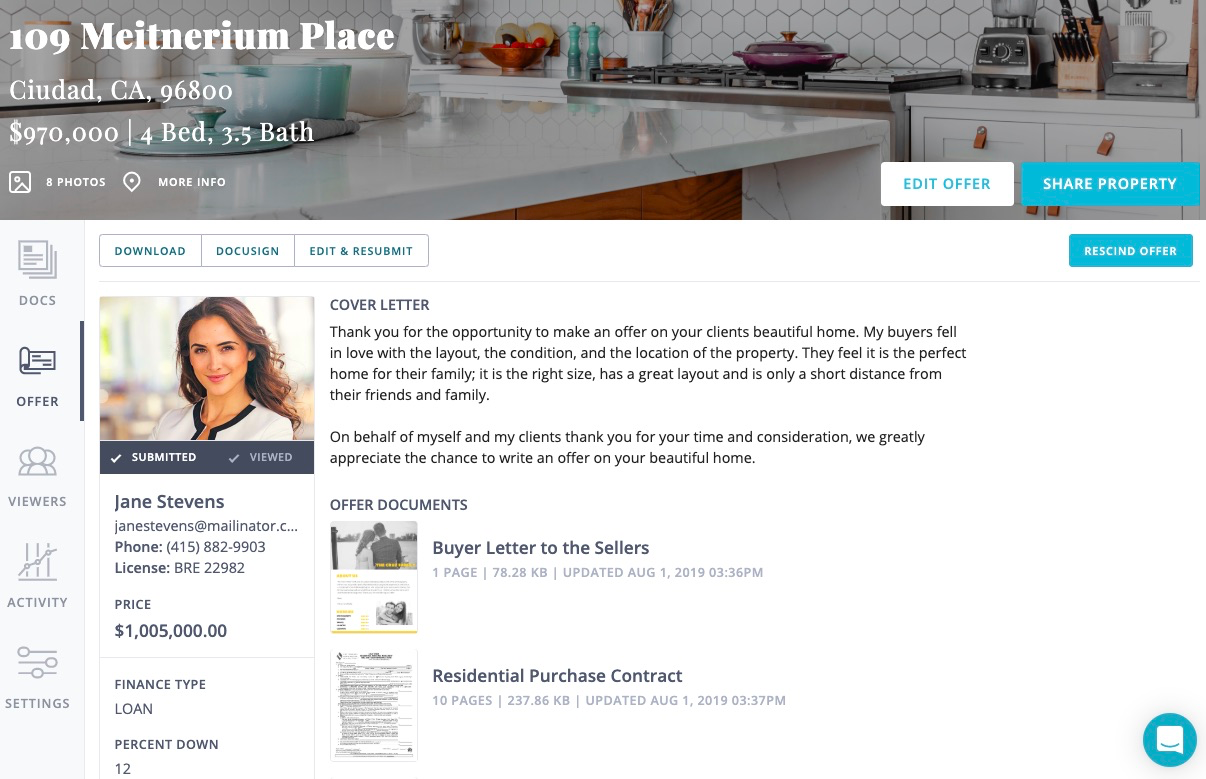 Manage Offers
Easily compare the terms of each offer side-by-side. Share the offers with your sellers.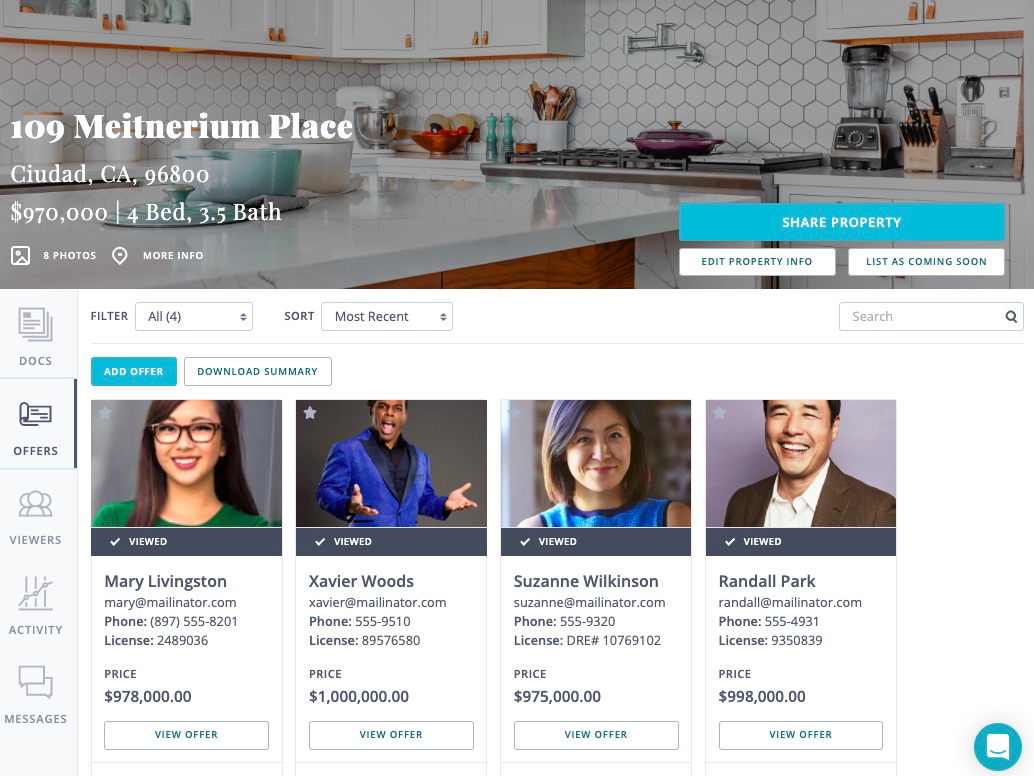 Getting Started
If you have an account with Disclosures.io, then you can start receiving offers through your disclosure packages.
When you create a new disclosure package, you'll see an Offers tab next to the Disclosures tab.
Once you start receiving offers, you can share them with your clients.
FAQ
Q: How do I tell Buyer Agents where to submit their offers?
Q: How do I submit an offer through Disclosures.io?
A: When you open the disclosure package for the listing that you want to make an offer on, you will see a Create Offer button, next to the blue Share button. See here for more info on Submitting Offers.
Q: Can I schedule an offer to be sent to the listing agent at a specific time?
A: Once you've created your offer, you can schedule it to be sent to the Listing Team at any date or time. This is a great feature if you know that you'll be away from your computer when offers are due.
Q: How do I know if my offer has been viewed?
A: You will receive an email or text message notification as soon as the Listing Team views your offer.
Q: How much does the Offers Management feature cost?
A: If you have an account (Basic or Pro) with Disclosures.io, then the Offers feature is no additional charge. Sharing the offers with your Seller is a Pro feature.