Enhance Your Workflow with TC Superpowers
With HomeLight Listing Management (HLM), you can create great-looking property packages and collaborate with Agents. We understand how important it is to have a workflow that is efficient and allows you to quickly update, notify, and keep track of disclosures.
We'll discuss what TC Superpowers you'll have, how to collaborate with others, and go over different options for accessing accounts. Let's get started!
What can a TC do in HomeLight Listing Management?
Create disclosure packets on behalf of Agents
Invite Agents to be a co-listing agent or team member on a property package
Upload and edit documents in the property package
Invite Sellers to complete forms online
Send documents out to clients via DocuSign
Share property packages with interested Agents and Buyers
Manage multiple agent accounts through their own Disclosures.io account
As a TC, what can I do within a property package?
If you're working on a property package that you created for an agent, or that an agent has given you access to, you will be able to do everything that an agent can do. This includes modifying package information, uploading documents, editing documents, sending documents out for signature via DocuSign, as well as archiving completed files.
What does it mean when an Agent "Grants me access to their account"?
You will have access to all of the disclosure packages in the agent's account. This allows you to assist an agent whether they are representing sellers or buyers.
🔎 Share this article with your agents: Granting Access to My Account
Do I need my own HomeLight Listing Management Account?
We definitely recommend that TCs create their own account! Most TCs will have a Basic (free) account for themselves.
When an agent gives you access to their account, you can log in to your own HomeLight Listing Management account and navigate to their account. You'll have the ability to create and share disclosure packages for an agent right from their own account.
I was just granted access to an agent's account but I can't see their disclosure packages. What's happening?
You can switch into an agent's account by going to your name in the top left corner and selecting the downward arrow. A drop-down menu will appear and there will be a switch account option.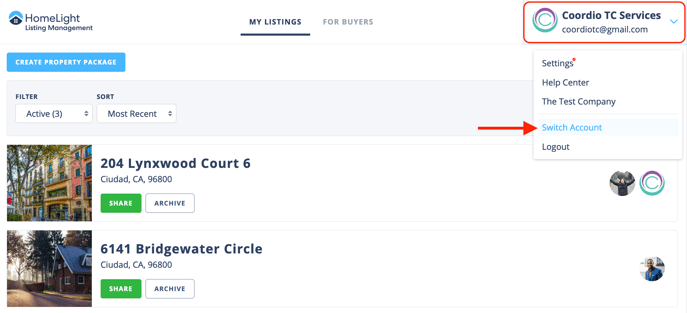 Clicking on this will show you all of the accounts you have access to navigate into. Names are stored in alphabetical order by the first name. There is a search bar that you can use to find an account.
🔎 For More Information: Switch Account Feature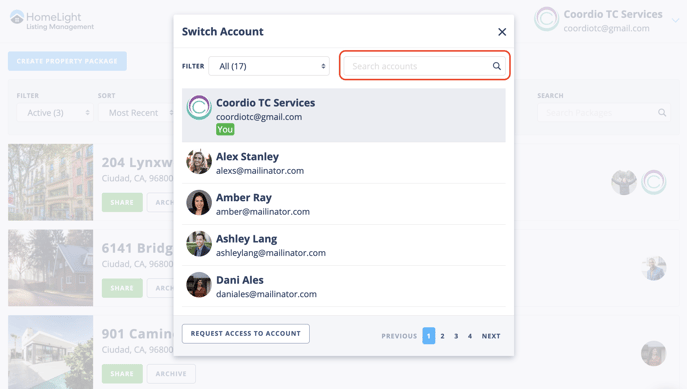 Can I Request access to an Agent's Account?
Yes! At the bottom of the list, you already have access to is an option to send over a request to an agent by entering their name and email and select the Request Access To Account button.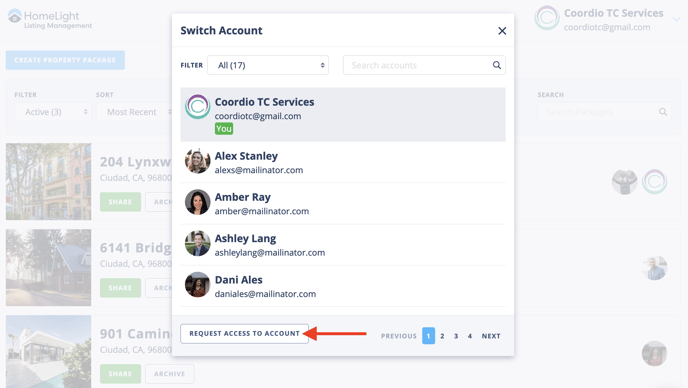 What The Agent Sees
When you request access to an agent's account, they will get an email notification and will be prompted to grant you access.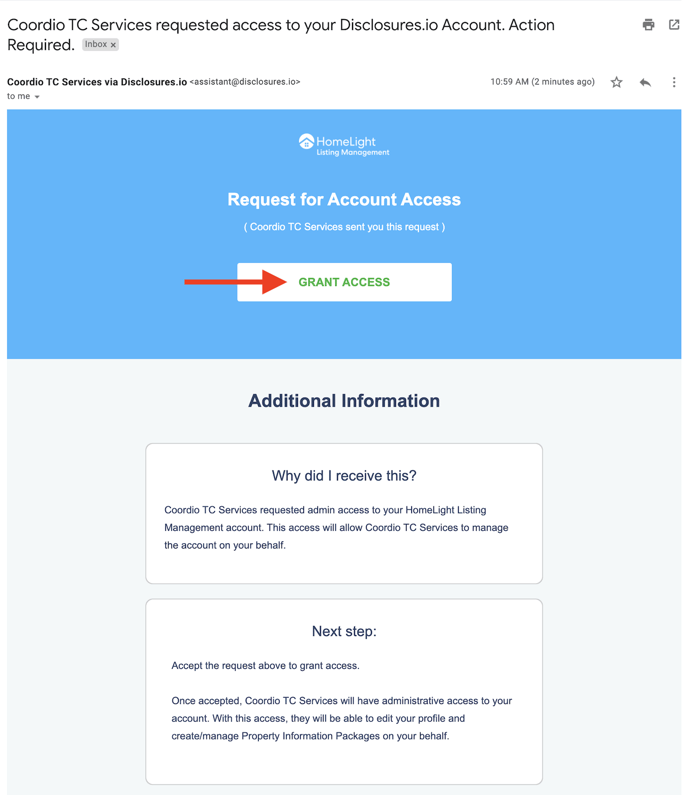 Once they click on the Grant Access button in the email they will be redirected to HomeLight Listing Management. They will need to choose to confirm or deny your request.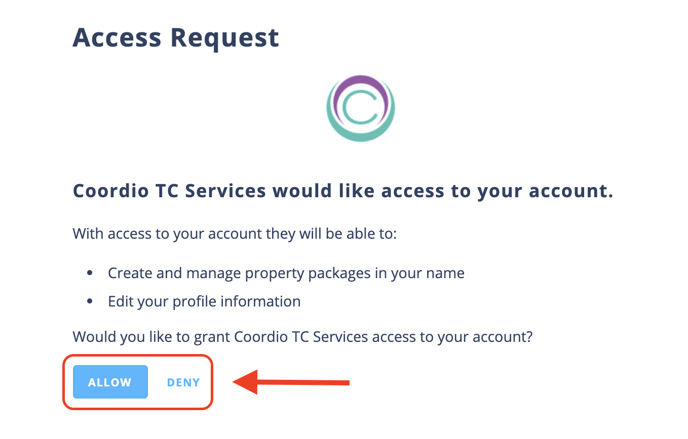 If you have any questions that weren't answered in this article, please reach out to our Team via the chat feature or email support@disclosures.io.
Ready to Get Started?
⭐Sign Up for a free account.
---
FAQ
Q: How can I tell if an agent has a HomeLight Listing Management account?
A: The best thing to do would be to reach out to your agent directly. You can also reach out to support@disclosuers.io with the email address of the agent.
Q: Why is there a "Pending" tag next to an agent's name?
A: This means the agent has not approved your request for access. They would need to login to their account and allow or deny your request.
Q: What should I do if an agent has multiple accounts?
A: We recommend having the agent work out of one preferred account. If they need assistance with migrating packages please reach out to support@disclosuers.io with the new/preferred email address of the agent.