Changing Office Information in the Dashboard
As an Office Administrator you will be able to update the information associated with any office that you have access to. This feature is only available to those who have access to Disclosures.io as an Office Administrator.
If you are Brokerage Administrator you can update the main brokerage information as well as update the information to any office within the brokerage account. For more information check out this help article: Update Brokerage or Office Information for Brokerage Administrators
How It's Done
Step 1- Log into Disclosures.io
Step 2- Navigate to Brokerage Dashboard
Click on your name in the top right-hand corner and select your brokerage name. If you do not see your brokerage name this means you do not have access to the brokerage account as an Administrator.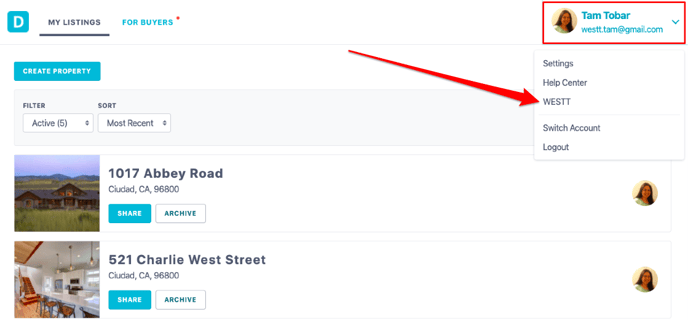 Step 3- Offices
In your Dashboard under the offers tab there will be a list of all of the offices that you have access to. There will be an edit option for each office on the right-hand side of your screen.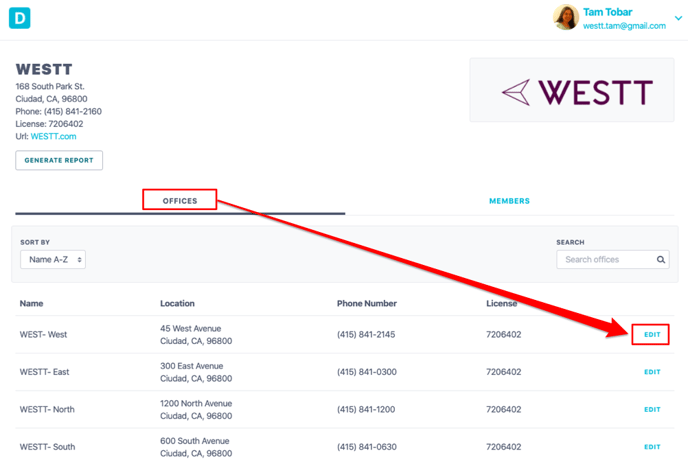 Step 3- Update Office Information
Click into the different fields to update the office information. Any changes you make will auto save as you move to the next field. You can also choose to upload or remove a Brokerage Logo. To confirm all of the changes click on the "Edit Office" button.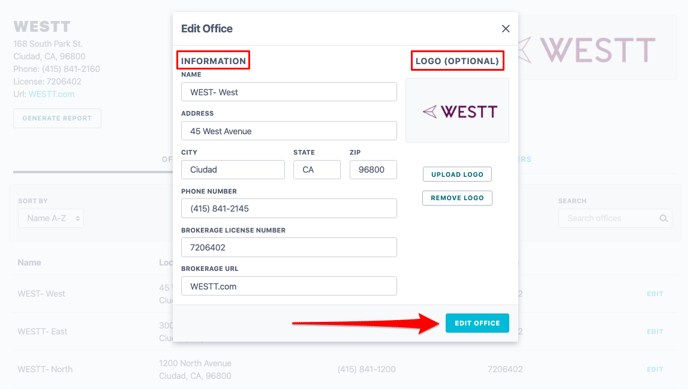 What's Next?
All updates to office information will be syndicated down to member profiles. However if a member has set up the company information in their own profile changes made will not be reflected. Users must update their own profile information. For more information on how members can get that done check out this help article: Your Profile Information
FAQ
Q: I need to make changes to multiple offices. How can I do that?
A: You would need to update the information for each office individually. This ensures that any updates that are made are accurate and specific to that office. You can also reach out to support@disclosures.io for assistance.
Q: How do I create a new office?
A: Only Brokerage Administrators have the ability to create new offices in the Disclosuers.io account. You would need to reach out to the Brokerage Administrator or can also reach out to support@disclosures.io for assistance.