Add Your Link to Your MLS Posting
Linking your disclosure package to the MLS is a great way to distribute access to interested Buyer Agents. When you link your package to the MLS, you will be able to track and manage who has access to your package.
How It's Done
Step 1 - Navigate to Your Property Package
Step 2- Click on the Green Share button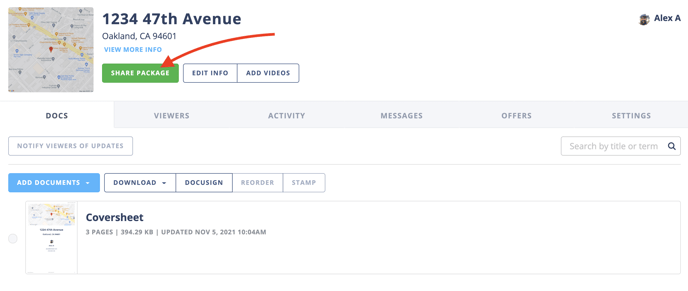 Step 3- Choose Get Share Link option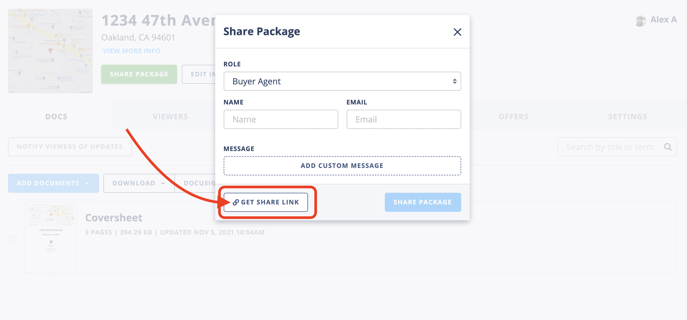 Step 4- Link Access
For security reasons, the default setting for the share link does require that a listing team member approve or deny each request. To provide interested agents with instant access to the package after they register(see FAQs), change the setting to "Users with this link can immediately view documents."
This can be updated at any time and no changes to the link are made.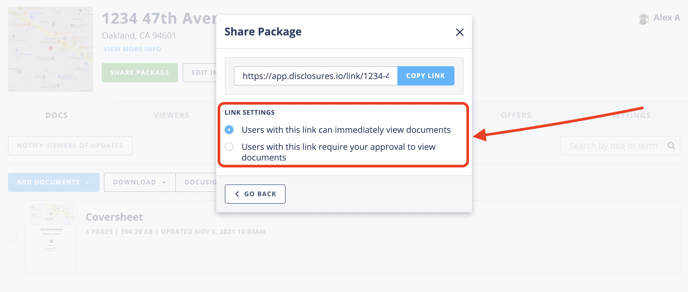 Step 5- Copy Link
By clicking on the copy link button, the URL will be saved to your clipboard. You'll be able to paste this link to the confidential remarks of your MLS posting.
Step 6- Paste to MLS
Paste the link into the Agent Only/Confidential remarks section of your listing in the MLS. Please note that some MLS providers have a designated spot for Disclousres.io Links or document links. For more information reach out to your MLS provider.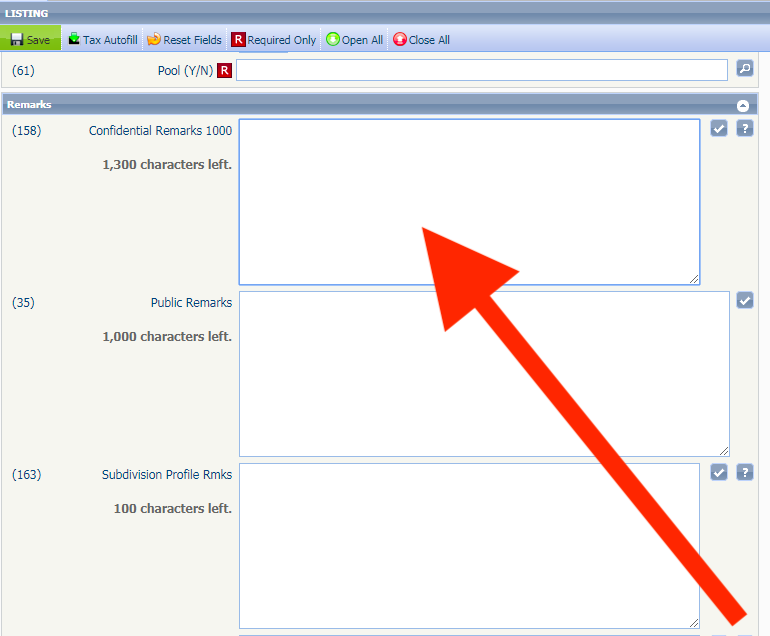 Access Settings: Only Requests I Approve
If you chose to only allow in people whose requests you approve, you will be notified by email once someone has requested access. You can grant them access by following these steps.
Step 1- Open the disclosure package and click on the Viewers tab
Step 2- Select the Manage Pending Viewers

Step 3- Approve or Deny requests
A team member will need to manually approve or deny each request.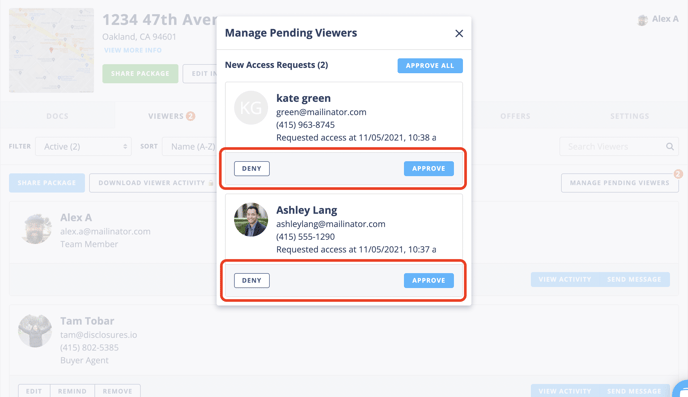 FAQ
Q: What happens when someone clicks on the link to my property package?
A: When someone clicks on the link for the disclosure package, they will be taken to a registration page prompting them to enter their contact information before getting access to the package. Each person will have to enter this information whether or not you have allowed automatic access to the package.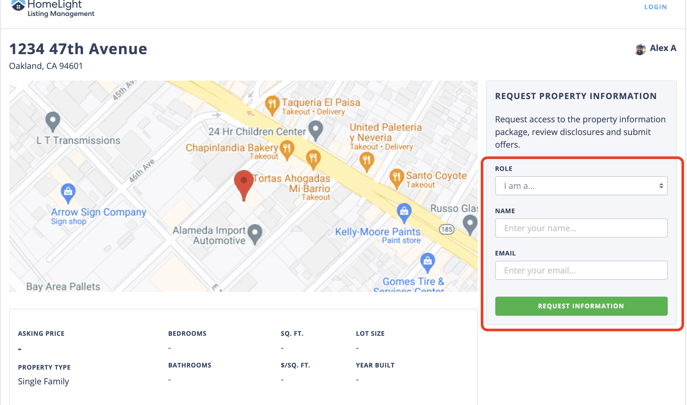 Q: Where is the link to share with my buyers?
A: The share link is only available to listing agents. Buyer agents do not have access to a listing package share link. As a buyer agent to ensure your clients information is kept confidential, we only allow for shares via direct email invite.
Q: If I change the access option on the link do I have to replace it in the MLS?
A: No. Updating the access permissions does not change the link that buyer parties can use.
Q: The address is wrong in the URL, how do I update this?
A: After you update the property address, you will need to reach out to support@disclosures.io to request the URL be updated.