Invite a Member to Access Pro Features
Note: This feature only applies to users who have Administrator access for your brokerage. If you aren't sure, reach out to your manager.
How to add users
Step 1 - Log into HomeLight Listing Management
Step 2 - Click on your name in the top right hand corner and select your Elite Team name. If you do not see your Elite Team name this means you do not have access to the account as an Administrator.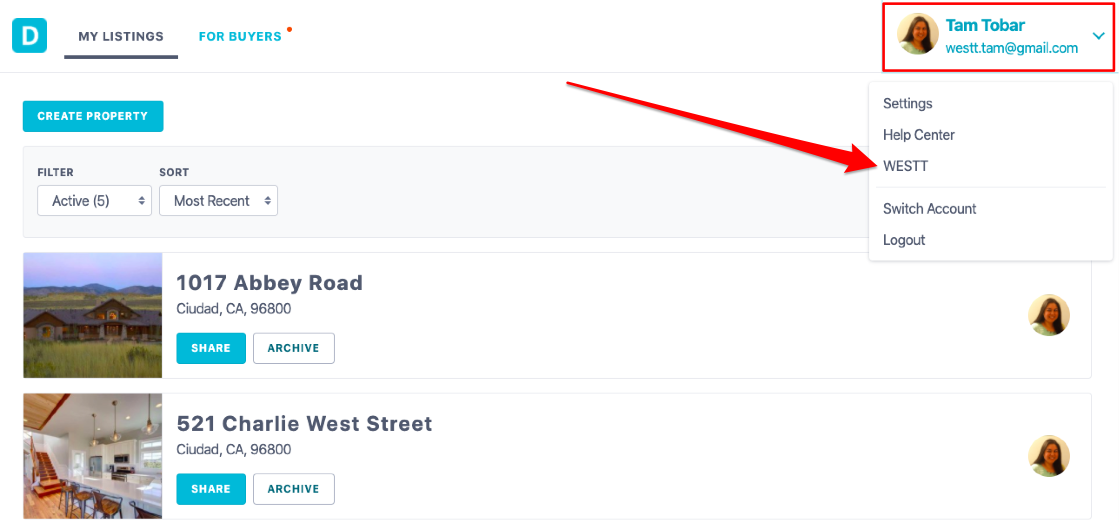 Step 3 - Navigate to the Members tab and select the "Create Member" button.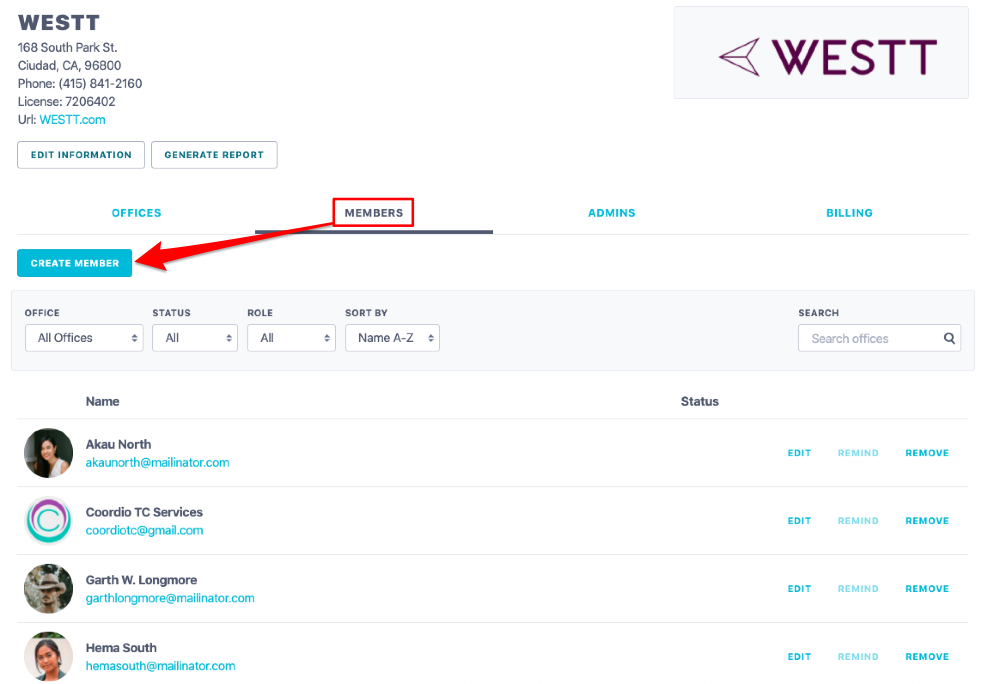 Step 4 - Enter the name, email, office, and role of the member and select "Create Member". The user will receive an email invite to join the Elite Team account.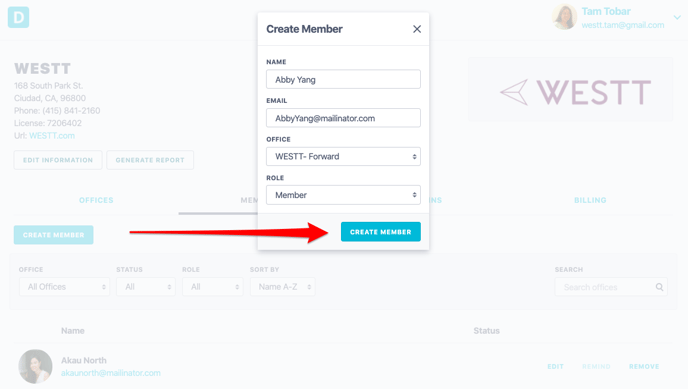 Role Privileges:
Admin has the following privileges: add users, remove users, change billing, masquerade as users.
Assistant has the following privileges: masquerade as users.
Member should be used for individual Real Estate Agents who only have access to their own account.
Next Steps
The user will get an email invite to join the Elite Team account.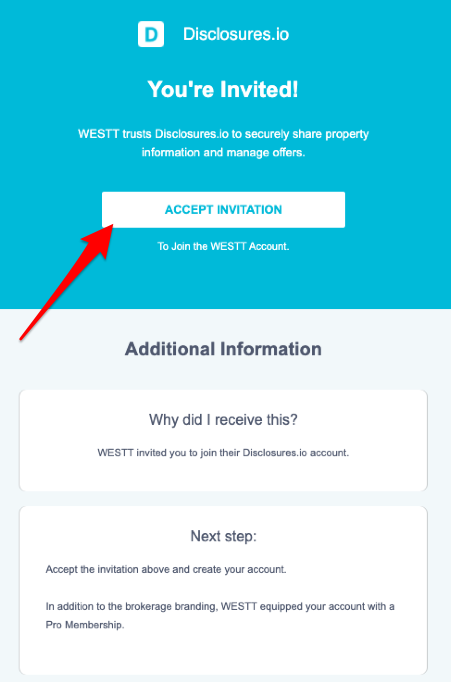 When they follow the link or sign into their account, they will be taken to a screen where they will be able to Accept or Decline the invite. Accepting the invite will allow them to have access to the Pro tools, and will give Assistants and Admins in the Elite Team account the ability to masquerade into the agent's respective account.
FAQ
Q: How do I change a user's email?
A: Users can update the emails that they are using directly from their accounts.
Q: Can I remove a user from the Brokerage Account?
A: Yes. You can do this by selecting the remove option next to the user's name.

Q: What happens to the user's account if I remove them from the Elite Team Account?
A: All the files will remain the same in their account. The user will lose their access to Pro features. Once removed from the Elite Team account, Assistants and Admins will no longer be able to switch into the agent's account.